Landscape Design & Architecture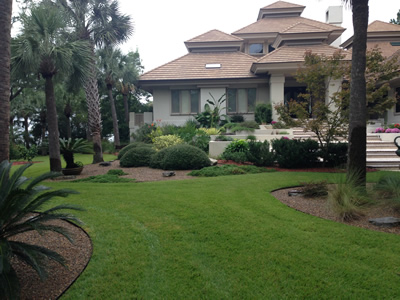 Our landscapers have years of experience and are educated in both landscape design and ornamental horticulture. We offer unique landscape designs for the new home, renovation or that specialty garden you always dreamed of. We will work with you in selecting plants that will flourish in the special conditions of your property and create a plan that will suit your personal tastes & style of living. If your property is subject to an architectural review board, we will work with you to meet all of the requirements.
Sustainability is a critically important aspect of landscape architecture. Conventional human habitation has seriously altered the environment of our planet. Our impact is huge. That's why, when planning or implementing a project, it's key to consider not only the artistic aspects, but the long term effects on the local environment. There needs to be an eye on how local building affects the world around us.
Snell & Associates Landscape Contractors provides professional installation that is on time, on budget and executed according to your landscape plan. When you're looking for a landscaping company that will listen to you and the land, look no further. Give us a call today!